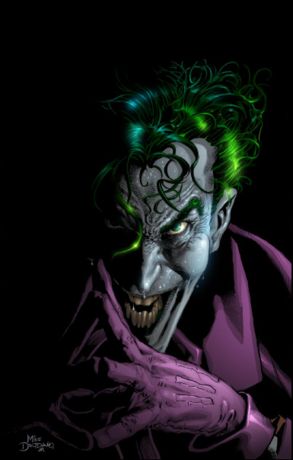 Real Name
Edit
Unknown.
Known Aliases
Edit
Uncle J, The Clown Prince of Crime, The Harlequin of Hate, The Ace of Knaves
First Episode/DC Appearance
Edit
Batman #1
First Story Appearance
Edit
Tales and Randomness: Villain Cafe
Unknown.
Appearance is a result of being exposed to acid.
Current Status
Edit
Unknown.
The Clown Prince of Crime will appear when he's good and ready. HA HA HA HA HA
Ad blocker interference detected!
Wikia is a free-to-use site that makes money from advertising. We have a modified experience for viewers using ad blockers

Wikia is not accessible if you've made further modifications. Remove the custom ad blocker rule(s) and the page will load as expected.